Dedicated Servers Hosting in US
With a dedicated hosting, you can solve any website performance-related problems. Choosing a reliable US-based data center facility for your North America-oriented websites is crucial for attaining higher performance levels. That is why we partner with a top-notch data center located in downtown Chicago, IL. This cooperation ensures that all our dedicated server customers will enjoy very fast site load times. Our dedicated servers plans come with a free web hosting Control Panel, a bunch of Linux distros and a lot of value-added gifts.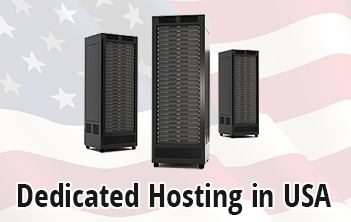 Dedicated Servers
AMD 1

Opteron 4170 HE 2.1 GHz
(6 cores)
8 GB DDR3 RAM
2x500 GB HDD
11 TB Data Transfer

Atom 1

Intel Atom D525 1.8 GHz
(2 cores)
4 GB DDR3 RAM
2x250 GB HDD
10 TB Data Transfer

Xeon 5

2x Intel Xeon E5-2660 2.60 GHz
(16 Cores)
32 GB DDR3 RAM
2x512 GB SSD
15 TB Data Transfer

Xeon 6

2x Intel Xeon E5-2630L v4 1.80 GHz
(20 Cores)
64 GB DDR4 RAM
2x1000 GB SSD
20 TB Data Transfer

Dedicated Servers

We have more dedicated servers available - find the one that is right for you.
---